October is Adopt-A-Dog Month, dedicated to giving a loving home to the millions of dogs waiting in shelters. When you're ready to bring home your new four-legged family member, we've rounded up a few of our favorite pet-friendly Howard County businesses near our new homes in Ellicott City.
Dog Adoption: Animal Advocates of Howard County
PO Box 1403 | Ellicott City, MD 21041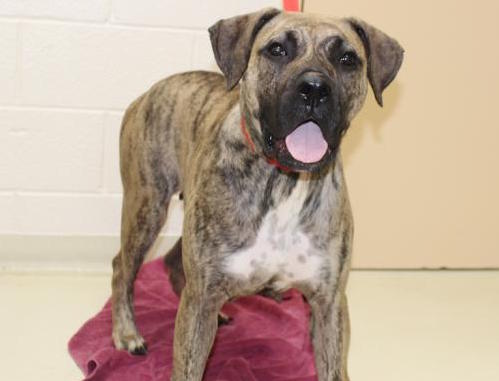 Animal Advocates of Howard County is an all-volunteer, nonprofit organization dedicated to preventing the suffering of animals, through the promotion of adoption of pets from Howard County Animal Control, securing shelter for animals in trouble, providing free spay/neuter services, education programs and more. If you're ready to bring home a new furry family member, see all adoptable dogs here, including 1-year-old Siren.
Dog Food and Essentials: Clipper's Canine Cafe
8307 Main Street, Unit D | Ellicott City, MD 21043
Clipper's Canine Cafe is has everything your new pet could possible need, with a big selection of all natural pet foods including raw food diets, supplements and gourmet bakery treats, as well as toys, spa products and apparel for pets. It's only a few minutes from Montclair!
Grooming: The Dog Wash
10132 Baltimore National Pike | Ellicott City, MD 21042
The Dog Wash offers appointments with experienced groomers, or do it yourself at the self-serve pet washing stations. The elevated tubs have a walk up ramp and a tie to keep your dog in the tub, and they provide towels, aprons, and a blow dryer, and best of all they clean up the mess.
Dog Park: Worthington Dog Park
8170 Hillsborough Road | Ellicott City, MD 21043

Your dog will love to run off-leash and get the energy out at this 2.7 acre dog park, with two separate enclosures: the regular area and the small, timid, or elderly dog area. Get an annual permit so you can stop by as often as you want; it's less than 5 miles from our Montclair community!
Doggy Day Care: Happy Dog Care
110246 B Baltimore National Pike | Ellicott City, MD 21042
Don't leave your new dog home alone all day with your favorite pair of shoes. Take a visit to doggy day care, where they'll be in air-conditioned playrooms with access to fenced outdoor play areas. They also offer grooming and overnight boarding services.
Holiday Celebration: Symphony of Lights, Tail Lights
10475 Little Patuxent Pkwy | Columbia, MD 21044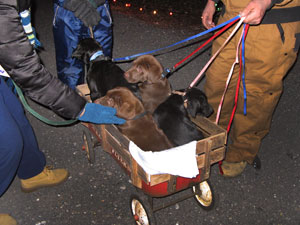 It's hard to believe the holiday season is right around the corner! Mark your calendars for Tail Lights on December 11, when you and your dog can walk on foot through the Symphony of Lights, featuring 100 larger-than-life light creations made up of approximately 300,000 bulbs. Enjoy the sights with other dog lovers and their dogs, and dress your dog in festive attire for the "Best Dressed Pet" contest!